Sneeze, Big Bear, Sneeze! By Maureen Wright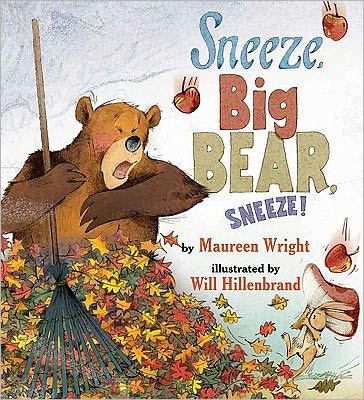 It's Autumn, and Big Bear thinks that his sneezes are causing the leaves and apples to fall from the trees and the geese to fly away ... until the wind convinces him otherwise.
Will Tyler can fly on a football field. He may not be the biggest running back around, but no one can touch him when it comes to hitting the hole and finding the end zone. And no one can match his love of the game. When Will has a football in hand, he may as well be flying for real because life can't touch him - his dad isn't so defeated, his town isn't so poor, and everyone has something to cheer for. All of which does him no good if the football season is canceled. With no funding for things like uniforms and a cared-for playing field, with seemingly every other family moving to find jobs, there simply isn't enough money or players for a season. Unless one kid can rally an entire town and give everyone a reason to believe . . .
For fans of his bestselling novels Travel Team and Million-Dollar Throw, Mike Lupica delivers a feel-good sports story that will have readers cheering where they sit.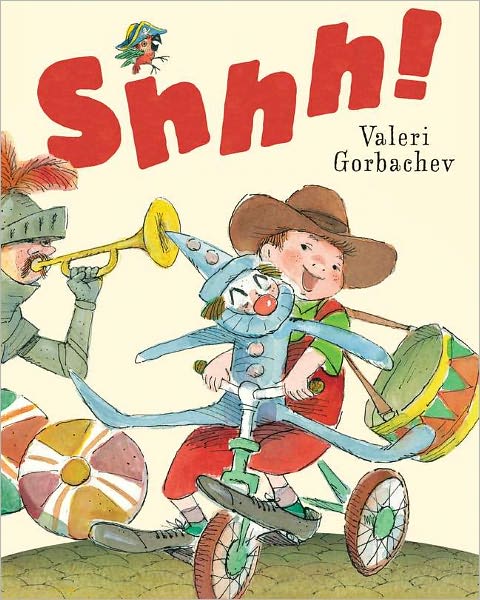 When baby brother is sleeping, it's time to be ever so quiet. There's no singing or jumping or laughing at all. Even the toys need to be quiet! The pirates stop firing their cannons, the knights stop fighting, even the tiger stops growling. But when baby wakes up . . . it's time to jump and laugh and sing again! And the knights begin to fight, the pirates fire up the cannons, and the tiger growls so loudly! Until it's time to be quiet once again.
In this beautifully and expressively illustrated picture book, we celebrate the love between siblings as a big brother uses his imagination to calm his urge to cause a ruckus so that his little brother can sleep.
PIE by Sarah Weeks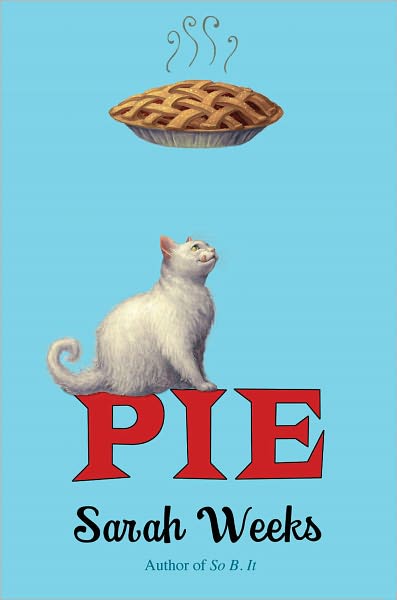 From the award-winning author of SO B. IT, a story about family, friendship, and...pie!
When Alice's Aunt Polly passes away, she takes with her the secret to her world-famous pie-crust recipe. Or does she? In her will, Polly leaves the recipe to her extraordinarily surly cat Lardo . . . and then leaves Lardo in the care of Alice.
Suddenly Alice is thrust into the center of a piestorm, with everyone in town trying to be the next pie-contest winner ... including Alice's mother and some of Alice's friends. The whole community is going pie-crazy . . . and it's up to Alice to discover the ingredients that really matter. Like family. And friendship. And enjoying what you do.
Guys Read 2: Thriller by Jon Scieszka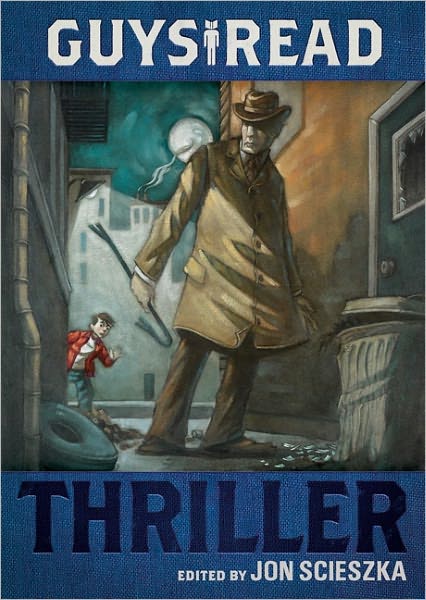 A body on the tracks
A teenage terrorist
A mysterious wish-granting machine
The world's worst private detective
The second volume in the Guys Read Library of Great Reading is chock-full of mystery, intrigue, and nefarious activity. Featuring some of the best writers around, and compiled by certified guy Jon Scieszka, Guys Read: Thriller is a pulse-pounding collection of brand-new short stories, each one guaranteed to keep you riveted until the final page.